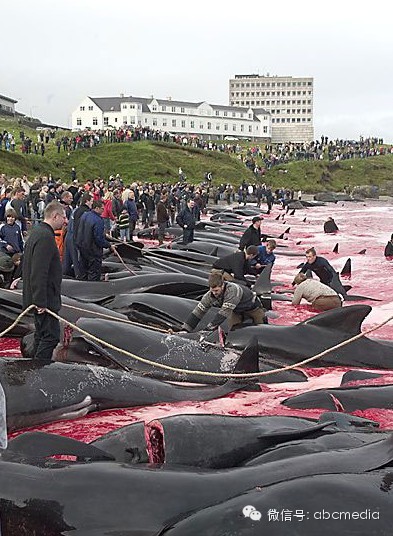 I've only just discovered this, there's no way you can tell me that this is fake!
And there should be no reason for this, I've read that this is a slaughter of calderon dolphins in either Denmark or Norway (it shouldn't matter where it is happening because it needs to stop!)  for a coming of age ritual.
What kind of scene is this!? What does this accomplish for your coming of age?
The darkness hiding in your soul, unleashed upon these beautiful creatures is beyond... is beyond!!! These magnificent creatures die for the entertainment of these people, they don't even eat them. The poor souls of these dolphins whithers away in agony only to struggle in the depths of their own blood.
WHO IS GOING TO STOP THIS?
(get the word out!! Video content is very graphic, viewer discretion is advised. http://www.youtube.com/watch?v=bgUJQBCtHhg&oref=http%3A%2F%2Fwww.youtube...)